Water Damage Service Provider
Water Damage Service Provider
If you work in a Water damage service industry, you know that timing is of utmost importance. If a client needs you, they're in a hurry, they're annoyed, angry and maybe scared: after all, their belongings and livelihoods may be in danger. In such cases, great customer service is the most important thing: whoever answers the call must be able to calm the customer down, be empathetic, trustworthy, kind and, at the same time, professional and efficient at gathering the necessary information. If the person answering your incoming calls isn't a prime example of all these qualities and more, or, even worse, if you don't even have a designated person to answer the calls and you let them go to voicemail often, you are losing lots of business and income.
Of course, when someone has a living room flooded and they're running around, desperately trying to save their belongings, they won't even think about leaving a voicemail. They will call the next company in line. And can you blame them? In such a situation, every single call truly is an emergency.
If you want your calls answered in an efficient, professional and effective manner, if you're often busy on the job site and don't have the time to answer the calls, if you want your calls answered 24/7, even on holidays, then you're in the right place! DsPro is a top provider of flawless call center experience for small businesses. Our team of dedicated professionals work 24/7 to answer any questions your clients may have.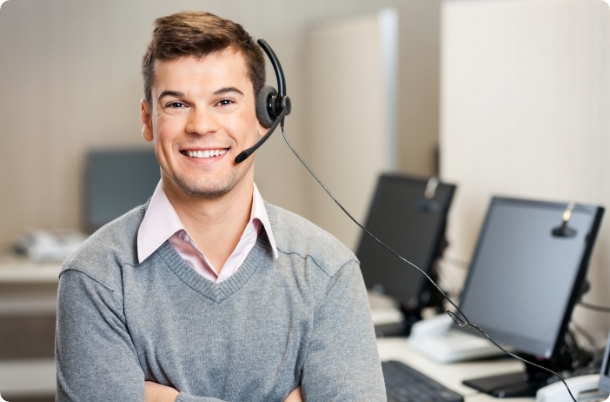 With DsPro, you will
Offer the best possible call center service for your business:
You can choose the service package best suited for your needs:
1) have your own office and team, that can be trained to work the way you need to, providing customers the answer, prices, questions you require.
2) Pay on per call basis, only if you get a valid call (We don't charge for spam calls!).
Gain a deeper understanding of your clientele and their needs
With DsPro's team of professionals, you will always be up to date with water damage service standards and know exactly what your customers are looking for. Whether your customer has a problem in their home or office, whether it's a flood, plumbing problem or a leak, our professional and experienced call center operators will find the best way to approach the case, so that you leave no client unsatisfied. Our operators will keep your client calm and give them advice on what to do until the help arrives. They will select the right water damage control technician for the job and send complete information about the case.
Have top of the field technology
What makes us unique? We pay close attention to the latest trends in the call center services industry and constantly develop and improve new software's to service our clients better!