Carpet Cleaner
Carpet cleaning service market is very competitive, therefore, you need to put your best foot forward when it comes to your company image. Sure, you may have a great website and social media pages and you wonder why you're not getting more business. After all, you're one of the best in your field. This is because lots of people still prefer direct communication with the company representative. And if you don't answer your incoming calls in a fast and professional manner, your potential customer will go to your competitor.
People that want their carpets cleaned, are either in a rush and want the service done immediately, or, they're forgetful and after one failed call, they postpone getting it done to a near future. Therefore, if you want to get more business, you need a better call answering service. That is exactly what we're offering. DsPro is a top provider of flawless call center experience for small businesses. Our team of dedicated professionals work 24/7 to answer any questions your clients may have.
If you don't have the time to handle actual carpet cleaning appointments and the calls of potential customers at the same time, DsPro is the solution you've been looking for!
You need our call center services if:
You want your calls answered in efficient, professional and effective manner
You're often busy on the job site and don't have the time to answer the calls
You want your calls answered 24/7, even on holidays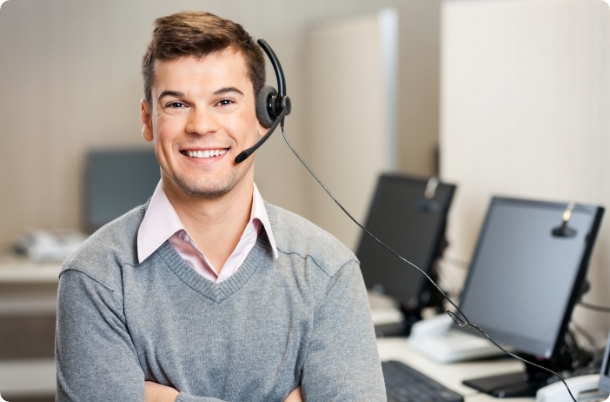 With DsPro, you will
Offer the best possible call center service for your business:
You can choose the service package best suited for your needs:
1) have your own office and team, that can be trained to work the way you need to, providing customers the answer, prices, questions you require.
2) Pay on per call basis, only if you get a valid call (We don't charge for spam calls!).
Gain a deeper understanding of your clientele and their needs
With DsPro's team of professionals, you will always be up to date with Carpet cleaning service standards and know exactly what your customers are looking for. Whether your customer needs hot water extraction cleaning, carpet shampooing, encapsulation, dry cleaning or bonnet cleaning, or they aren't sure which type of cleaning is the best for their carpets, our professional and experienced call center operators will find the best way to approach the case, so that you leave no client unsatisfied. We will send you regular reports of all your calls, which will help you plan ahead and make an educated guess as to which of your clients is likely to need their carpets cleaned again in the upcoming weeks. Based on our reports, you will know when you need to invest in more equipment or hire more employees, to grow your business faster.
Have top of the field technology
What makes us unique? We pay close attention to the latest trends in the call center services industry and constantly develop and improve new softwares to service our clients better! Our software allows you to assign specific technician to specific job, determine their work hours, give one priority over the other and much more!
The software comes with a mobile app. After you give us the information, our algorithm assigns the right tasks to the specialist in your company who's best equipped to handle the matter. Of course, you can handle your calls the old fashioned way, without using our app and software. Our dispatchers are more than capable of organizing the process. But we'd encourage you to take advantage of the offer! The best part of the software: it's free! We do not charge you any additional fees for using it!