HVAC Services
HVAC services are important at all times: Be it heating malfunction in the winter or Air Conditioning unit breaking in summer. Whether you're a HVAC technician, that ensures their clients stay comfortable within their homes or offices no matter the season, or a HVAC engineer, who designs, installs, repairs and maintains heating, ventilation, cooling and refrigeration systems for constructions, a HVAC installer who knows their system blueprints and can do power- washing, filter- changing, cleaning, vacuuming and oiling the parts at a moment's notice, you still need to make a great first impression on your customers. And that happens before you have a chance to show them what an outstanding professional you are in your field.
It begins with an initial phone call. To make sure that you leave the best first impression, you should partner with us and let our professional dispatchers handle call answering for you.
Here are couple of important signs that you need our call center services if:
You're often busy on the job site and don't have the time to answer the calls
You want your calls answered in efficient, professional and effective manner
You want your calls answered 24/7, even on holidays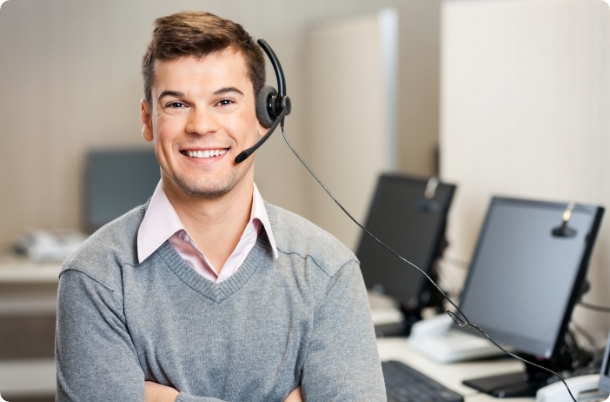 With DsPro, you will
Offer the best possible call center service for your business:
You can choose the service package best suited for your needs:
1) have your own office and team, that can be trained to work the way you need to, providing customers the answer, prices, questions you require.
2) Pay on per call basis, only if you get a valid call (We don't charge for spam calls!).
3) Filter emergency and non-emergency calls.
Gain a deeper understanding of your clientele and their needs
With DsPro's team of professionals, you will always be up to date with HVAC industry standards and know exactly what your customers are looking for.
Remember, knowing your clientele is the way to grow your business!
Have top of the field technology
What makes us unique? We pay close attention to the latest trends in the call center services industry and constantly develop and improve new software's to service our clients better!