Roadside Assistance Service
Roadside Assistance Service
If you work in the roadside assistance services industry, you know that every case is an emergency. Someone has to answer the calls at all times, 24/7. But not only do they need to be polite and professional, they need to know the industry well enough to coordinate with different companies, such as car insurance firms.  In this fast paced environment, unless you have a person designated to answer incoming calls, you probably let them go to voicemail a lot. Which means that you're losing business: no one is going to wait for you to call them back while they're stuck on the highway with a flat tire.
Here are a couple of signs that you need our call center services if:
You want your calls answered in efficient, professional and effective manner
You're often busy and don't have the time to answer the calls
You want your calls answered 24/7, even on holidays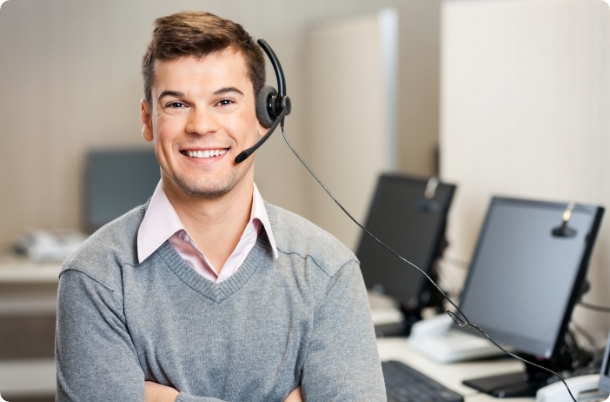 What we do
At DsPro, we understand that every business is different and has its specific needs. DsPro's dispatchers always know the best way to approach your cases and provide your customers with polite, efficient and informative service. We know that every business has a different method of approaching the cases. With us, you call the shots! Tell us what information you need from your client and what our operator should do after receiving it. We provide a dedicated team for you, to guarantee you peace of mind!
With DsPro, you will:
Offer the best possible call center service for your business:
You can choose the service package best suited for your needs:
1) have your own office and team, that can be trained to work the way you need to, providing customers the answer, prices, questions you require.
2) Pay on per call basis, only if you get a valid call (We don't charge for spam calls!).
Gain a deeper understanding of your clientele and their needs
With DsPro's team of professionals, you will always be up to date with roadside assistance services industry standards and know exactly what your customers are looking for. The qualities clients are most often looking for in roadside assistance companies are high speed of service, accuracy, safety, reliability and good communication. Partnering with DsPro will guarantee fastest pickup times in the industry and a 24/7 dedicated team that will be invested in growing your business just like you are! Help us help you grow your business!
Have top of the field technology
What makes us unique? We pay close attention to the latest trends in the call center services industry and constantly develop and improve new software's to service our clients better! Our software allows you to assign specific technicians to specific jobs, determine their work hours and much more!
The software comes with a mobile app for the on-site roadside assistance team. After you give us the information, our algorithm assigns the right tasks to the on-site roadside assistance team who's best equipped to handle the matter. Of course, you can handle your calls the old fashioned way, without using our app and software. Our dispatchers are more than capable of organizing the process. But we'd encourage you to take advantage of the offer!
The best part of the software: it's free! We do not charge you any additional fees for using it!