Appliance Repair Service
Modern humans depend on their home appliances for most of the tasks for them. So, when these appliances stop working, be it the dishwasher, the fridge, the dryer, or something else, the situation is very annoying to the client. They want their stuff fixed now! So that they can wash their favorite shirt to work tomorrow, or keep their produce fresh in their fridge. If you work in the appliance repair service industry or own a business in this field, you know how important it is to provide fast service. But, for your repairman to get to the client, you need to answer their call first.
At DsPro, we have more than 12 years of experience of handling annoyed and frustrated clients and talking to them in an informative, calming and professional manner. We will gather all the necessary data and forward it to the repairman in an orderly fashion, so your clients get fast service and you don't have to waste your time answering the phone at all times. It's important to remember: your clients need an actual person to talk to, not an automated system or the dreaded voicemail.
Here are couple of important signs that you need our call center services if:
You're often busy on the job site and don't have the time to answer the calls
You want your calls answered in efficient, professional and effective manner
You want your calls answered 24/7, even on holidays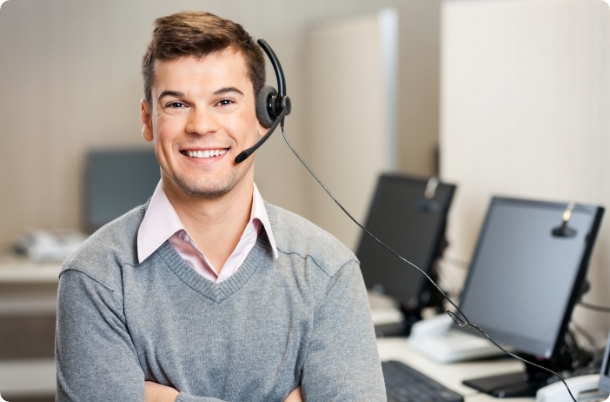 With DsPro, you will
Offer the best possible call center service for your business:
You can choose the service package best suited for your needs:
1) have your own office and team, that can be trained to work the way you need to, providing customers the answer, prices, questions you require.
2) Pay on per call basis, only if you get a valid call (We don't charge for spam calls!).
Gain a deeper understanding of your clientele and their needs
With DsPro's team of professionals, you will always be up to date with home appliance repair service industry standards and know exactly what your customers are looking for. Different residential areas require different skill sets from a home appliance repair service company:
Remember, knowing your clientele is the way to grow your business!
Have top of the field technology
What makes us unique? We pay close attention to the latest trends in the call center services industry and constantly develop and improve new softwares to service our clients better!