Handyman
It's said that a great handyman can fix anything: electricity, plumbing, appliances, you name it... You may be great at your job, but what about the administrative side? How many times have you had to stop during a job to answer your phone? Or, maybe, you don't answer calls while working and call them back whenever you're finished. Is this the right way of doing things? Hard to say. Whether or not you choose to prioritise a call, there'll always be someone that's left annoyed: be it your current client, the caller, or yourself, for having to stop what you're doing and pay attention to something else all the time.
If someone's calling you, if a person needs help from a handyman, it's probably urgent and they need to speak to a human being and fast, not be left to voicemail. Who's to guarantee that, if you call them back, they'll still be interested? For all you know, they've already found another handyman to fix their issue.
How do you solve this issue? We know you're great at fixing things, but let us fix this one! DsPro offers you the best call center services on the market.
You need our call center services if:
You want your calls answered in efficient, professional and effective manner
You're often busy on the job site and don't have the time to answer the calls
You want your calls answered 24/7, even on holidays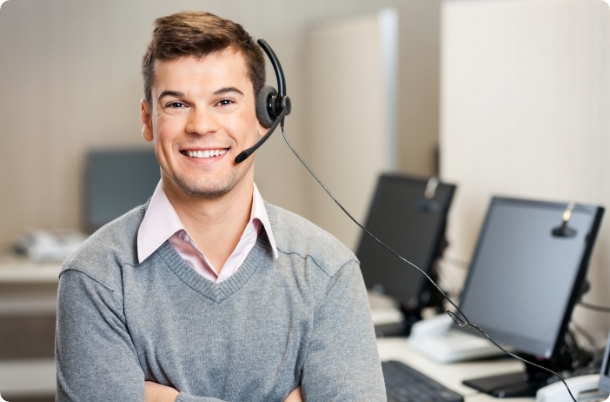 Why choose us
When you partner with us, you will get unique benefits that will alleviate your handyman service business to another level that your competition just won't live up to! We will provide you with a dedicated team, working for 24 hours a day, 7 days a week, including holidays, to establish a professional, dependable image for your company.
With DsPro, you will:
Offer the best possible call center service for your business:
You can choose the service package best suited for your needs:
1) have your own office and team, that can be trained to work the way you need to, providing customers the answer, prices, questions you require.
2) Pay on per call basis, only if you get a valid call (We don't charge for spam calls!).
Gain a deeper understanding of your clientele and their needs
With DsPro's team of professionals, you will always be up to date with handyman industry standards and know exactly what your customers are looking for. Different residential areas require different skill sets from a handyman: we will keep records and give you reports about whether the people in your area need a fixture replacement, smart home installation, exterior or interior painting, tile installation or something else entirely. With this information, you will know exactly which fields you need to train your employees. After all, knowing your clientele is the way to grow your business!
Have top of the field technology
What makes us unique? We pay close attention to the latest trends in the call center services industry and constantly develop and improve new software's to service our clients better!